The ultimate Alaskan Chugach Heli-skiing experience!  A must do in one's lifetime. Surround yourself with other like-minded women.  Or book a private week with your friends and family…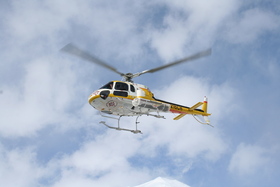 Price includes:
7 nights lodging at Alaska Rendezvous Lodge
Breakfast and Lunch for 7 days
Transportation to and from Valdez, AK (45 minute drive each way)
36+ heli ski runs per person
Morning Yoga sessions
Sauna
Women's specific ski workshops
Camp finale dinner and party
Please contact Jessica for more info, or check out Alaska Rendezvous Heli-Ski Guides for more info on the  location and operation.  Please note these camps include more amenities than the normal Alaska Rendezvous Itinerary.