Alaska Helicopter Skiing
March 2018
A week of guided heli-skiing in the last frontier.
Dates: March 24-31, 2018
Cost: $10,500
The ultimate Alaskan Chugach Heli-skiing experience!  A must do in one's lifetime. Surround yourself with other like-minded women for a week of epic heli-skiing in Alaska's Chugach mountains. This camp is based out of Alaska Rendezvous Guides lodge at mile 45 north of Valdez, AK on Thompson Pass. See location on map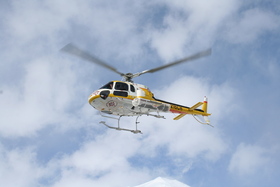 Price includes:
7 nights lodging at Alaska Rendezvous Lodge (double occupancy)
Breakfast, lunch, and dinner for 7 days
Transportation to and from Valdez, AK (45 minute drive each way)
36+ heli ski runs per person
Yoga sessions
Discounted massage
Sauna
Camp finale dinner and party
Please contact Jessica for more info, or check out Alaska Rendezvous Heli-Ski Guides for more info on the location and operation.