New and exciting edition to the Ski Divas ski camp line up! A backcountry skiing and sailing adventure in the Arctic islands of Svalbard. Join Ski Divas founder and professional mountain guide Jessica Baker for an intimate and unique sailing and skiing adventure in one of the world's most remote and wild places. Max ratio of clients to guide will be 4:1 plus boat captain.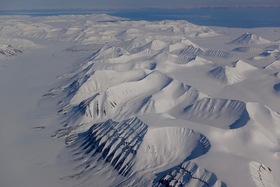 The trip starts with a flight into Longyearbyen, Svalbard where the group will meet and stay in one of Longyearbyen's four star hotels. We will have dinner as a group that evening and shake off some jetlag. The next day we set sail for a 7 day ski and sail adventure in some of the most wild and pristine locales in the northern hemisphere. This trip is for the true adventurer at heart. We may even find ourselves in unchartered territory with the potential for first descents. All skiing access is human powered with a backcountry skiing or splitboard setup. We will be hiking an average of 3,000 to 5,000 vertical feet per day. Conditions range from powder snow to corn snow skiing. We will be skiing on glaciers for the majority of our endeavors.
We will be aboard the unique 50 ft (15.16 meter) sailboat Knut, run by the talented captain Ben Ruffieux. The boat sleeps 5 people and has one comfortable gally for cooking, eating, drying clothing, and hanging out. This boat was made for sailing, and we will sail to and from our destinations when possible. For more information on the sailboat please follow this link: http://maremotrice.ch/en/le-bateau-english
In May and June Svalbard is known as the 'land of the midnight sun' and we will have 24 hours of daylight. This gives us the opportunity to ski and sail at any time, weather and conditions pending.
In addition to the spectacular skiing and sailing, the wildlife watching is unique to this part of the world, and we may see polar bears, arctic reindeer, whales, walruses, seals, and arctic foxes. 
This is a once in a lifetime opportunity to immerse yourself in a truly wild place in the Arctic with skis/snowboard on your feet and a sailboat at your beck and call. If you have questions please email jessica@skidivas.com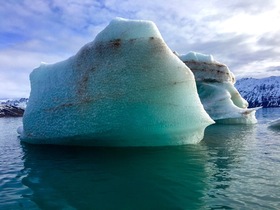 What is included in the cost of the camp?
7 days of guided skiing
harness and technical gear for glacial travel (if you have your own harness, please bring it)
2 nights in a 4-Star hotel
6 nights/ 7 days on the Knut Sailboat
All of your food during our time on the sailboat as well as dinner on the arrival day and on our final night of the ski camp.
Sailing instruction if you wish to learn or participate
What isn't included in the cost of the camp?
Airfare
Transport to and from the Longyearbyen airport to the hotel (cabs are available, only a 5 minute drive)
other personal gear needed, see packing list
Please check back with this website as we will be adding more information and photos over the next few weeks.