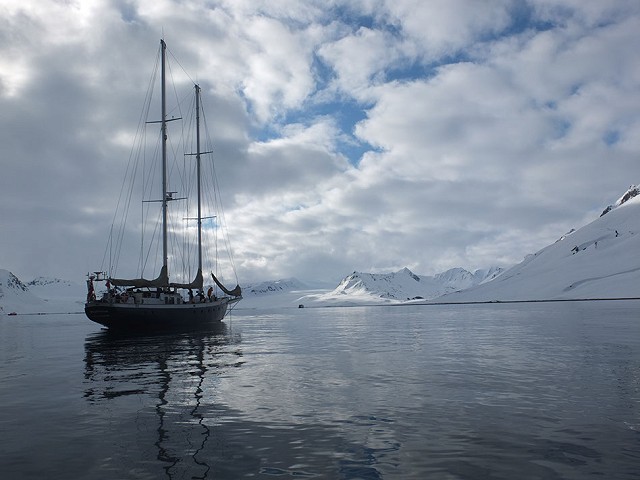 Join Ski Divas founder and professional mountain guide Jessica Baker and other certified AMGA and IFMGA guides, on a backcountry ski touring and sailing trip of a lifetime in the western fjords of Greenland and surrounding terrain. You will spend 10 days aboard the Skydancer sailboat, sailing and skiing your way from Maniitsoq up to Sisimuit, Greenland over. You will find peaks jutting up over 6000 ft (2000 m) in elevation out of the sea, glaciers, Greenland's ice sheet, wildlife, and stunning scenery. Explore uncharted waters and new terrain daily, all from the 'basecamp' of the Skydancer sailboat.
About the boat: The Skydancer, built in Denmark in 2007, is a 73 ft schooner sailboat made of steel and aluminum and fortified for the rigors of arctic waters. The Skydancer will fit up to 8 guests plus guides and crew, with 4 bedrooms, 2 bathrooms, and one shower, making it a comfortable and social place to come home to every evening.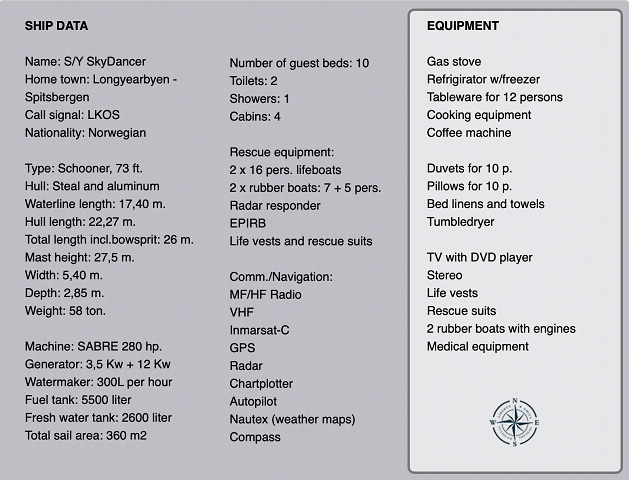 Our client to guide ratio on the Skydancer sailboat is two groups of 4:1 guest to guide ratio. Have a group of friends who want to go? You can fill the spaces to make it private. Running solo and want to go on a big adventure, sign up and join others looking for the same adventure. Please note, these trips are open to co-ed groups.
Photo Copyright Joey Schusler
What is included: 10 days aboard the Skydancer sailboat, 10 days of food (breakfast, lunch, dinner, snacks, coffee, tea), and 10 days of guided skiing (guided days depend on how far we travel in the boat and weather conditions. For example, some days may require more travel/sailing and a shorter day of skiing, and other days may be bigger ski days with less travel on the boat). One night of hotel and dinner on the front end of the trip. One night of hotel upon the return if time allows.
What isn't included: Airfare, taxi service to hotel and harbor in Maniitsoq, backcountry ski gear etc, alcoholic beverages, gratuity, travel insurance
Sample Itinerary:
Day #1: Arrival into Maniitsoq, one night's hotel stay, dinner in Maniitsoq.
Day #2: Move onto the boat, sail towards first objective, warm up ski tour
Days #3-9: Sailing and skiing in the fjords of western Greenland
Day #10: Ski tour, then arrive in Sisimuit
Day #11: Depart Sisimuit
Price: $11,200* USD
*Prices based on a minimum of eight participants. Please inquire for private pricing and/or fewer than eight guests.
Travel: Most flights to Greenland originate from Denmark or Iceland. Flights from Denmark or Iceland to Greenland are limited and even more so to/from Maniitsoq and Sisimuit. It is important that you secure your flights early to ensure your arrival on time for the trip. Upon booking this trip, you will receive detailed information regarding necessary flights to/from Greenland.
Questions? Please email jessica@skidivas.com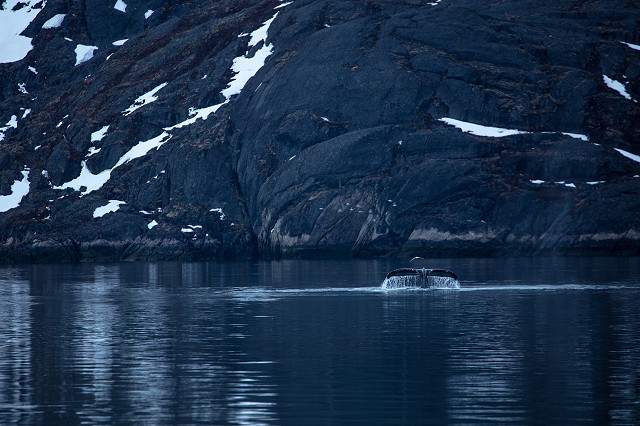 Photo Copyright Joey Schusler