We are working on the details for the camp, but for those of you who have been wondering if its going to run this year, the answer is yes! The Covid-19 pandemic presents us with a few new challenges and we are working through those details now. Please check back as we will be updating this page soon with more information.
Camp dates for 2021 are Jan 31 to Feb 5. Sunday Jan 31 will be arrival day. Feb 1-4, four full days of guided backcountry skiing and education in the Tetons. Feb 5, departure
We will be partnering with Medicine Wheel Wellness to provide special classes as well as massage and wellness treatments at discounted rates.
Please email if you have more questions until this page is updated. jessica@skidivas.com
Thank you for your interest and patience as we continue to make detailed plans.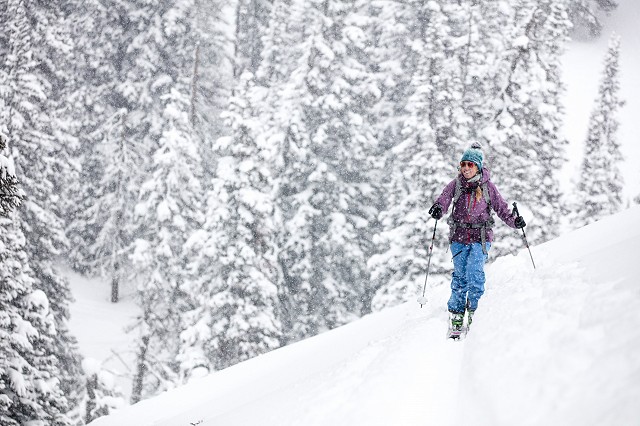 Photo copyright: Joey Schusler